As a global adjustment underwear manufacturing experts, the first brand of China underwear underwear brand love underwear, with more than three years of development and accumulation, has opened up a new world in the country. 2012 Love yarn layout Zhejiang has another new action, on February 28 formally settled in Tongxiang, Zhejiang Dongxing shopping malls, a love yarn in the Zhejiang area of ​​the first 16 counters.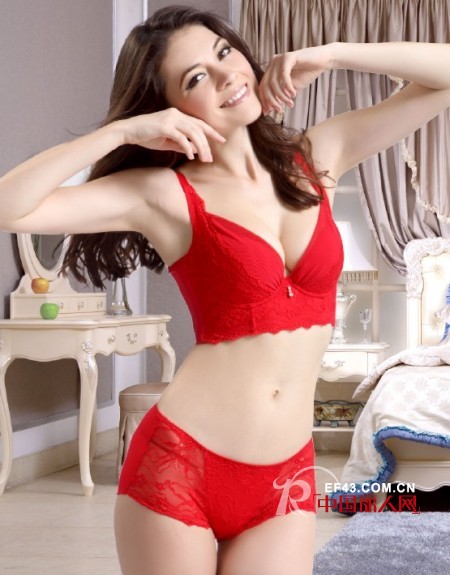 It is understood that Dongxing, Tongxiang, Zhejiang shopping mall is located in the most prosperous business district, Tongxiang City, the most upscale shopping malls, shopping environment elegant shopping area, business area, transparent windows, traffic concentrated. Love yarn baby spring new also has a full listing of female customers into the store an endless stream, they love yarn underwear showed great interest and desire to buy.
Ms. Sun is a company of white-collar workers, fashion woman, she told reporters that her choice of underwear is also more critical than the coat, because women are good for themselves must put health in the first place, I appreciate Love yarn baby using high quality environmentally friendly materials underwear , Light, texture, elegance and fashion, both to maintain the shape and feel no sense of oppression, when I know love yarn in Tongxiang Dongxing market opened, very pleased to prepare to buy a few more. The reporter saw Ms. Sun finally selected 2 Love yarn 2012 spring and summer models underwear.
It is understood that Love yarn Baby Love Clothing (China) Co., Ltd. under the well-known underwear brand , belonging to the mid-price brand, the price of more than 300 yuan, especially love yarn baby memory bra since the listing has led to clothing even fashion The huge sensation, opened up the precedent of ecological underwear, touted by numerous women. Recently, Love yarn launched the 2012 spring and summer new underwear, fabric followed the past, green materials, fine workmanship, stitch, each cut combines the designer's keen insight and personalization of the concept of technology and technology Fashion, the perfect combination of elegance, not only to find modern women confident and beautiful, but also to their breasts have been well protected.
Over the past few years, under the prevalence of copyrightening underwear industry in China, Love yarn International with advanced vision and farsightedness, research and development and production of the ecological beauty of the lingerie products, like a ray of fresh direct sunlight female atrium, bold and innovative design , High-quality environmentally friendly fabrics, fashion elements into the price of people first, to millions of women love to ecstasy, both good supporting effect, but also allow them to breathe freely, it can be said is unique, creative, completely abandon underwear Single function, avoid machine wash, easy to change and other defects, so that the beauty of women no longer distort the bra distress, and soon became the new darling of the pursuit of healthy and stylish urban beauty.
Love yarn baby underwear can meet the desire of women to put underwear as a collection of works of art, but also has practical value, all from Love yarn deep understanding of the beauty of the female soul, a beautiful silhouette of a woman with a curve and color , Dongxing, Tongxiang, Zhejiang, once again by the favor of female consumers and favorable is inevitable among the inevitable, now, with Love yarn baby Dongxing Mall in Tongxiang, Zhejiang strong presence, love yarn brand influence will continue to expand, I hope there is More on the oriental women can put on love yarn as early as possible to create a healthy fashion underwear, interpretation of their own secret garden.
In addition, according to report, Tongxiang, Zhejiang Dongxing Mall Love yarn baby counter opening day, the turnover exceeded 40,000 yuan, opened three weeks, consumers can also enjoy Love yarn new underwear ultra-low discount activities, as long as you go into love yarn Counter, you can get Love yarn group presented a beautiful gift, hope that the majority of female new friends miss the opportunity.
Kinds of Fruit Beads, shoes beads and other cube wheel beads ect. Various effect colors is available for these beads. So it will be very popular for the jewelry making like bracelet, necklace, earring ect. If you want to have a fashion and beautiful Beaded Jewelry? Choose Sola Garland will give you a perfect trial.
Acrylic Fruit & Other Beads-YP
Fruit Beads, Plastic Fruit Beads, Fruit Shaped Beads, Candy Beads
Sola Craft Factory Co. LTD , http://www.solagarland.com