At the 17th International Fashion Festival in Ningbo, which opened on October 24, Youngor changed the previous way of multi-branded display, showing the outstanding achievements of technological innovation in the form of concise atmosphere - hemp clothing made from hemp And hemp family bedding, as well as the use of the world's top washing process of the new wash shirt products.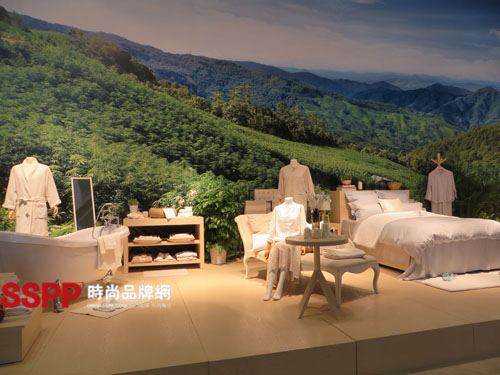 Youngor YOUNGOR launches "Breathing shirt" innovation strategy to lead two core competitiveness
Hemp fiber is a new kind of material with natural features such as moisture absorption, breathability, radiation protection, etc. The Chinese hemp bionic technology has matured over the past ten years. His hemp products wear moisture and sweat, which is both refreshing and casual. Washing technology is a new process, Youngor absorbs innovation and launches washed shirts that are fresh, natural and soft and comfortable. Having these two advantages means that Youngor has the ability to create "breathable clothing."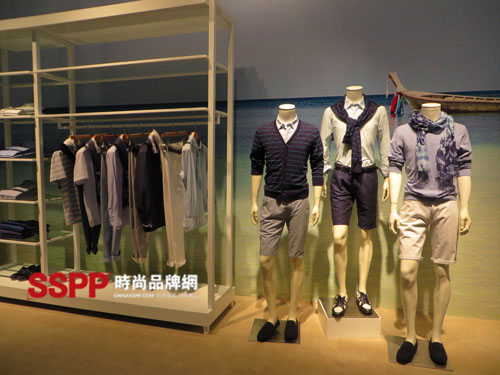 Youngor YOUNGOR launches "Breathing shirt" innovation strategy to lead two core competitiveness
At Men's No. 1 Hall, Youngor leads consumers in the largest showroom to "return to nature and breathe nature". The background of the exhibition hall is green forests, waterfalls, and the feeling of natural experience with the viewers. A market person familiar with the market believes that nowadays people are not only pursuing the beauty of fashion, but also paying more attention to the natural lifestyle of health and environmental protection. Youngor only combines the market demand with its own advantages. Currently, hemp products and water washing products are very popular. Under the market demand, many brands in the domestic market have also turned to the development of hemp products. Since 2003, Youngor has started to develop the industrialization of hemp, controlling the cultivation and fiber processing. , fabric development to the product brand's full industrial chain. It is also under such conditions that Youngor's main brand has also taken the development of the Hemp series as a focal point. The main location of the exhibition hall has displayed more than one hundred pieces of various types of apparel using hemp materials.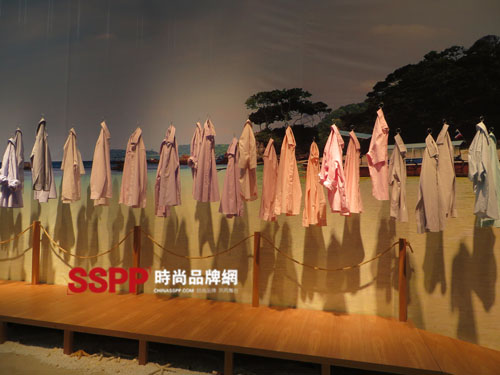 Youngor YOUNGOR launches "Breathing shirt" innovation strategy to lead two core competitiveness
After many years of experimentation, the Hanma family has shifted its focus to the development of bedding products, insisting on original designs and natural and fresh styles, and providing a healthy and environmentally-friendly living experience through the most natural functions. It opened a large flagship store and entered the Youngor brand flagship store, and this year it has opened a number of mall-based shopping malls, and the mall channel will reach 100 in the future.

Refined water washing technology from Italy is another core post-finishing technology process after Younger's DP-free ironing process. DP free iron allows products to be more stable and Youngor's fine water washing process can make products more natural, more breathable and healthier. Youngor owns the only high standard washing factory in China. The new season's water washing products are mainly business casual styles, maintaining an elegant style.
Office Supplies are refers to the cultural learning tools, learning management using the basic tools of daily work. The classification of the Office Supplie is also very wide, These Office Supplie series includes School Stationery, Drawing Pens And Markers, Colored Pencils, Washitape, Notebooks, Other Pens, Crayon Set, Office Stationery, etc. The advantage of this kind of office supplies can be printed LOGO, the price is cheap, good quality, fashionable in design and strong practicability, according to the customer's need to develop style. usually have a pen knife, staplers, erasers, rulers, scissors, pencil sharpener, pen, pencil, ball pen, drawing pens.Markers Pen, permanent markers, colored pencils & crayon, highlighter, whiteboard pen, washitape, notepad, pins, binder clips, and post-it notes, label paper, safe key lock box, etc. Browse our website to find the perfect promotional office supplies for all your marketing campaign needs or give us a call and one of our expert account reps will assist you. As one of our clients recently said, "You make things so easy and I LOVE that!"
Office Supplies:
1. Name: Office Supplies.
2. Material: Available Plastic, Basswood / Poplar wood, bamboo, Wax based, Animal hair, Rubber, titanium steel, Vinyl, PVC and so on. Eco-friendly, could meet EU standard.
3. Size: Customer size.
4. Color: pantone colors as per customer.
5. Usage: promotion / office / school.
6. Logo: Printing and mould injection.
7. Imprint Method: Silk printing; Heat transfer printing and so on
8. Style: Stylish, Customized style is available.
9. Feature: Safety materials with certification.
10. Packing: 1pcs/opp or Customized packing is accepted.
11. Design: ODM, OEM, Design Service Offered and Buyer Label Offered are welcomed.
12. Shipping Port: Ningbo or Shanghai.
13. Shipping Method: By Courier, Air cargo and Sea.
14. Sample time: 7-10 days.
15. Shipping time: 20-30 days after confirmation.
Office Supplies
Office Supplies,School Stationery,Office Stationery,Notebooks
Ningbo Younker Fashion Accessory Industrial Corp. , https://www.younkerfa.com