Love Lai Zi senior women is a collection of research and development, production, marketing, logistics, information technology in one, young and dynamic Italian joint venture women's brand , the company exceeded the "sales first" business philosophy, put forward the "integrity based on management first "The operating principle. Since its launch in 2010, "AILAIZI Love Lai Zi" brand, the company quickly based on the direct market, while steadily expanding franchise, relying on the international brand management philosophy, professional R & D design, large-scale production and logistics, has now developed into The main brand of modern fashion company. Was named Guangzhou City, "the most potential for women's brand."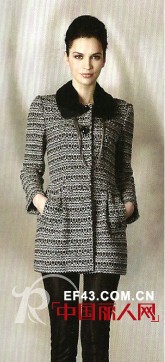 Love Lai Zi senior women's clothing as the leading domestic brand operation of the modern fashion group, a blend of Eastern and Western classic fashion art essence. Leading brand "AILAIZI love Lai Zi", is a modern woman to show elegant wisdom, calm the image and temperament of high-end fashion. AILAIZI Love Lai Zi is a high-end fashion brand Lailai Zi launched a new high-end fashion brand, the love Lai Zi Xue nest design team and top designers of foreign co-creative, synchronized with the international fashion, limited production to meet the unique consumer enjoyment . To sunshine, health, self-confidence, artistic philosophy of life, modern women guide the pursuit of a more refined life. Brand to the market, fashion, vitality upstart metropolis to convey the "beauty and elegance" of the concept of fashion life.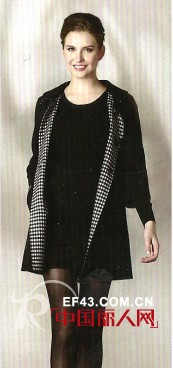 The main creative ideas of "Lailai Zi" high-level ladies' brand are from Italy, and their positioning requirements are generally in line with those of international big brands. Drawing on a number of first-line ladies' brands in China and combining with the existing high-quality ladies' brand in China, "Love Lai Zi" high-end women's brand style.Design concept, process requirements, Fabric selection, modeling skills, color matching with the international big names! Appeared in the Chinese market, I believe it will be rare in the domestic high-end stores in the high-end women's style. I believe that by the majority of fashion lovers to follow!

To color the product integration of the bond, based on the classic elegant femininity to give multi-element coexistence of the design style. Designers Taste the taste of urban women who desire romance, nostalgia pure state of mind, the pursuit of simplicity and fashion design resonance, showing elegant, pure, beautiful style.
Wool Fabric For Coats,Fake Wool Fabric,Cotton Honeycomb Fabric,Cutting Fabric
Suit Fabric,Made To Measure-Brands Co., Ltd. , http://www.nbsuitfabric.com