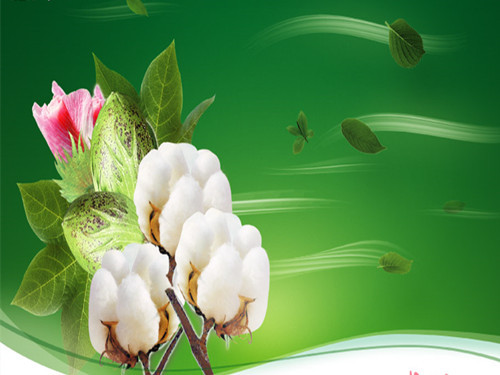 In 2014/15, the three-year interim purchase and storage policy ended, and our country implemented a target price reform pilot in Xinjiang. In the context of the return of cotton prices to the market and the narrowing of the difference between domestic and foreign cotton prices, the competitiveness of domestic textile companies has increased, and domestic cotton consumption has increased. At the same time, the quality of domestically produced cotton is also a major concern. Compared with the transformation and upgrading of domestic textile enterprises, the demand for high-grade cotton continues to increase. There is still a certain gap between the quality of domestic cotton, and textile companies with high requirements for product quality are very Unfavorable, and such companies are taking up a higher proportion in the country.

In the following, the author talks about the urgent requirements for the quality improvement of domestic cotton from the perspective of a company that has a high demand for cotton. In the era of cotton, a high-end manufacturer of mothers and babies and household items used cotton as the mainstay of American cotton and Australian cotton. This is mainly due to the fact that the cotton in these two countries does not contain three threads and less impurities, which is consistent with the production of women and baby products. strict requirements. Enterprises have also tried to use Xinjiang machine-picking cotton and 100% machine-extracted Brazilian cotton, but all of them cannot be used for product production due to tri-wire or impurity problems. In the case that domestic cotton cannot meet the requirements for use, and the amount of quota is limited, the company can not import 40% full tariffs to ensure normal production.

According to the company's procurement staff, it is very difficult for companies to purchase raw materials to meet production needs. There are two examples. One is the full tariff customs clearance, which means that the company's procurement costs increase substantially. It is necessary to control the purchase price as low as possible. It is of great significance to grasp the timing of procurement and the rhythm. If it cannot be delivered on time or delivered through customs clearance. When it comes to time lags, companies may experience "stood" risk when they wait for the pot to be cooked. Another example is the risk of external cotton supply. In recent years, Australian Cotton's output has plummeted from four million tons to four or five and a half million tons, and the sharp decrease in supply has risen sharply, but quality is difficult to substitute. Frustration, the company had to increase investment in equipment, so that the production process can be a smooth replacement of Australian cotton with cotton, to avoid cotton shortage.

Downstream enterprises with higher requirements for cotton quality will also choose another way to meet production, that is, import cotton yarn if the quality of domestic cotton is insufficient. This is also the reason why the import volume of cotton yarns has shown steady growth under the condition of a shrinking import cotton trade. At present, China mainly imports cotton yarns from countries such as India, Pakistan, and Vietnam. According to the author's understanding, Vietnam's cotton yarns are receiving more and more attention from manufacturers that require high quality cotton. The biggest reason is that nearly half of cotton yarn production in Vietnam comes from With the investment from Chinese companies, domestic textile companies have shifted their advanced production technologies to Vietnam and other countries. The technological advances that the Chinese themselves have led have become popular. Cotton yarns produced from Australian cotton and American cotton can fill the gaps in domestic high-quality cotton. Reducing cotton imports and increasing imports of cotton yarns is also a frustrating move for textile companies.

The improvement of domestic cotton quality is mainly in terms of length, strength, trifilament, impurities, etc. However, within the "difference in time" of domestic cotton quality improvement, in order to protect the normal demand of textile enterprises for high-quality cotton, the policy can be considered. What considerations should be taken into consideration and what kind of approach should be taken into consideration? It is worth considering.
Uniform Fabric,Uniform Fabric Plaid,Uniform Fabric Workwear,School Uniform Fabrics
Shaoxing Yingcheng Textile Co.,Ltd , https://www.sxyingcheng.com